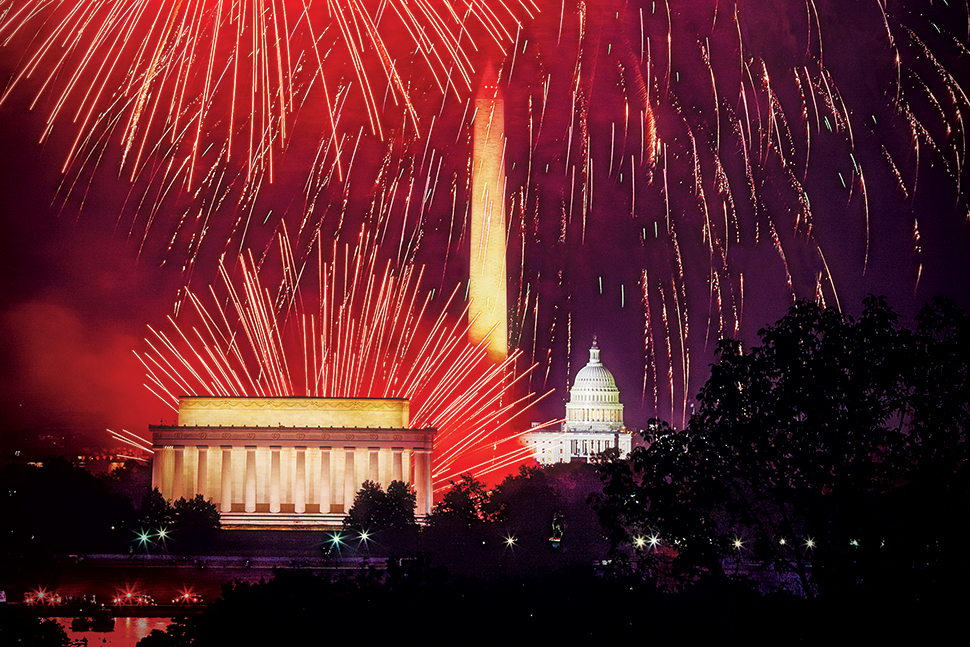 After two years of pandemic-imposed social distancing and virtual meetings, librarians will once again gather in person at the profession's largest event. The American Library Association's (ALA) 2022 Annual Conference and Exhibition returns to Washington, D.C., June 23–28.
In addition to the face-to-face networking opportunities that so many have missed, Annual will offer a full slate of programs, including educational sessions, author talks, exhibit hall attractions, and new ideas to shape the future of libraries. Also available is the Digital Experience, a virtual option for those who cannot attend the celebration in the nation's capital.
For registration information and a list of events, visit the Annual Conference website.
Featured speakers
Check the Annual Conference Scheduler for event dates and times and the Annual Conference website for the latest announcements about speakers.
John Cho has been acting for more than two decades, with notable roles in Harold and Kumar Go to White Castle, American Pie, the rebooted Star Trek film series, Searching, and Cowboy Bebop. In summer 2020—in response to George Floyd's murder, protests against police, and the increase in anti-Asian violence—Cho wrote Troublemaker, a book about a 12-year-old Korean American student navigating school and family in the wake of the 1992 Los Angeles riots. Cho was enrolled at University of California, Berkeley, in 1992, and he saw a connection between these events and the 2020 uprising that he wanted to capture for future generations.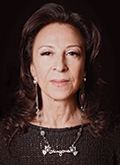 Emmy Award–winning journalist Maria Hinojosa has reported for CBS, CNN, NPR, PBS, WGBH, and WNBC during her nearly 30-year career. She anchors and produces the Peabody Award–winning Latino USA, and in 2010 founded Futuro Media Group, a nonprofit organization that produces multimedia content highlighting the perspectives of people of color. Hinojosa will discuss her memoir, Once I Was You (2020), an account of growing up Mexican American on the South Side of Chicago, and will talk about the rhetoric around immigration, which she says shapes American attitudes toward outsiders and enables willful negligence and profiteering at the expense of the nation's most vulnerable populations.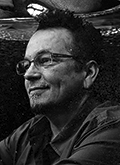 Comic book artist Kevin Eastman began drawing as soon as he was able to hold a crayon. Inspired by artists like Jack Kirby and Frank Miller, Eastman self-published his work in the early 1980s, creating Teenage Mutant Ninja Turtles #1 with Peter Laird. The comic's success led to an animated TV series, toys, and movies. His newest work, The Last Ronin (July), is a collaboration with Laird and Tom Waltz. It continues the Teenage Mutant Ninja Turtles storyline, following a lone surviving turtle in a dystopian New York City.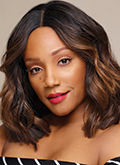 Tiffany Haddish is a Grammy Award–winning comedian, actor, and producer. In November 2017, she made history as the first Black female stand-up comedian to host Saturday Night Live. That year also marked her breakout performance in the comedy Girls Trip. Haddish's first picture book—Layla, the Last Black Unicorn (May), coauthored with Jerdine Nolen and illustrated by Jessica Gibson—was inspired by Haddish's life. The book tells the story of a lovable but awkward unicorn who doesn't realize that what makes her different is also what makes her special.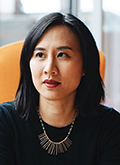 Celeste Ng is the New York Times–bestselling author of Everything I Never Told You and Little Fires Everywhere, the latter of which has been adapted as a limited series on Hulu. Her third novel, Our Missing Hearts (October), is a suspenseful and heartrending story of the love between a mother and child in a society consumed by racism, authoritarianism, and fear. Ng is a recipient of the Pushcart Prize and a Guggenheim Fellowship. Her fiction and essays have appeared in The New York Times and The Guardian.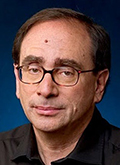 R. L. Stine is a New York Times-bestselling author of novels and short stories, TV producer, and screenwriter. In 1986, Stine wrote his first teen horror novel, Blind Date, which became an instant bestseller. Later, he created Fear Street, a series with more than 100 books. In the early 1990s, Stine introduced Goosebumps, a series of children's horror fiction novels involving monsters and supernatural elements. A Goosebumps television show, merchandise, and movies followed. His new book Stinetinglers (August) features 10 short, scary stories for children.
The Digital Experience
For the first time, the Digital Experience will allow library workers who can't attend the 2022 Annual Conference to livestream a selection of mainstage speakers and specially curated sessions. Registration includes access to four mainstage sessions, 42 education sessions, and 14 News You Can Use sessions. This content will be available through August 31.
Sessions included in the Digital Experience are "Help Build a Community's Financial Well-Being," "TikTok and Libraries: A Powerful Partnership," "Youth Justice Court: Getting Teens Involved with Justice," and "Communities in Crisis: Legal Reference Skills to the Rescue." A full list of sessions will be announced before Annual.
Speakers at the Digital Experience include: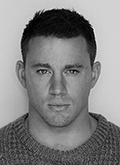 Channing Tatum is known for his work as an actor, producer, and director. In 2021 he debuted as a children's author with The One and Only Sparkella. The Sparkella picture book series, illustrated by Kim Barnes, explores self-esteem and social-emotional learning as it follows a young girl learning to be herself on her first day at a new school.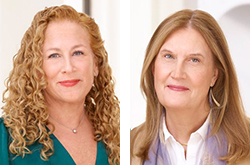 Jodi Picoult is author of Wish You Were Here, Small Great Things, Leaving Time, and My Sister's Keeper, and the young adult novels Between the Lines and Off the Page with her daughter Samantha van Leer. Picoult has received many awards, including the Alex Award from the Young Adult Library Services Association and a lifetime achievement award for mainstream fiction from the Romance Writers of America. Jennifer Finney Boylan, author of more than a dozen books, is the inaugural Anna Quindlen Writer-in-Residence at Columbia University's Barnard College and a 2022–2023 at Harvard University's Radcliffe Institute for Advanced Study. An advocate for human rights, Boylan is a trustee of PEN America and for many years was the national cochair of the LGBTQ rights organization GLAAD. She was also a contributing opinion writer for The New York Times. Picoult and Boylan will discuss their new novel Mad Honey (October).
Digital Experience registration is $250 for ALA members; $175 for other members, including retired, student, or nonsalaried members; and $350 for nonmembers. Visit alaannual.org/registration for more information.
Books and awards
Attendees will have the opportunity to hear from—and celebrate—dozens of bestselling authors and illustrators. For more information on ticketed events, visit bit.ly/ALA-ticketedevents22.
2022 Michael L. Printz Awards
Friday, June 24, 8–10 p.m.
Hear 2022 Michael L. Printz Award–winning and honor book authors speak about their writing in this session cosponsored by Booklist and the Young Adult Library Services Association (YALSA). A reception follows the awards ceremony. Tickets are $39 for YALSA members, $45 for nonmembers.
First Author, First Book
Saturday, June 25, 11 a.m.–noon
Preview the season's most anticipated debut novels during this conference favorite. A book signing will follow the event.
Andrew Carnegie Medals for Excellence in Fiction and Nonfiction Ceremony and Reception
Saturday, June 25, 8–10 p.m.
Mingle with authors of the winning adult fiction and nonfiction books at a reception that will feature a keynote speaker. The awards are cosponsored by Booklist and the Reference and User Services Association (RUSA) and supported by a grant from the Carnegie Corporation of New York. Tickets are $25.
53rd Annual Coretta Scott King Book Awards Breakfast
Sunday, June 26, 7–10 a.m.
Celebrate the winners of this year's Coretta Scott King Book Awards, representing the best children's books depicting the African American experience. Tickets are $65 in advance, $75 onsite.
Literary Tastes: Celebrating the Best Reading of the Year
Sunday, June 26, 8–10 a.m.
Winners of the RUSA Book and Media Awards and best-of list authors will discuss their works and the craft of writing at this breakfast event. Book signings will immediately follow the program. Tickets are $15 for RUSA members, $25 in advance for non-RUSA members, and $30 onsite for non-RUSA members.
YA Author Coffee Klatch
Sunday, June 26, 9–10 a.m.
Enjoy coffee and meet with authors who have won YALSA awards or appeared on YALSA book lists. Attendees will sit at a table, and every few minutes a new author will arrive to talk about their upcoming book. Tickets are $25 in advance for ALA members and $30 onsite or for nonmembers.
2022 Newbery-Caldecott-Legacy Banquet
Sunday, June 26, 6–11 p.m.
Celebrate the authors and illustrators who have won this year's Newbery, Caldecott, and Children's Literature Legacy medals and honors. The reception includes dinner and a cash bar. Tickets are $99, with a limited number of tickets available onsite until noon on Friday, June 24.
Gala Author Tea
Monday, June 27, 2–4 p.m.
Enjoy tea and treats while hearing from bestselling writers about their forthcoming titles. Attendees will receive advance copies of the books and can have them signed by authors, subject to availability. Tickets are $55 in advance for United for Libraries (UFL) members, $60 in advance for non-UFL members, and $65 onsite.
Education programs
Drones, 3D Worlds, and Virtual Reality
Saturday, June 25, 9–10 a.m.
This hands-on and interactive presentation will share the results of experiments with an array of gadgets from a research lab at San José (Calif.) State University's School of Information. The session will include discussion about the types of technologies on the horizon and how they fit with the Library of Things movement, as well as demonstrations of these tech tools and discussions about how they are currently used.
Conducting a Large-Scale Diversity Audit for Urban Public Library Systems
Saturday, June 25, 1–2 p.m.
Collection audits are a gold-standard tool for measuring diversity in collections, but the limited research available and scale involved in performing one can be daunting. Staff from St. Louis Public Library will share how they conducted a full-scale diversity audit and created a sustainable plan of continued assessment and future growth.
Addressing Critical Race Theory Challenges in Your Library
Saturday, June 25, 2:30–3:30 p.m.
Libraries have recently experienced a significant increase in challenges to materials, programs, and other activities that address racial injustice, Black history, and diversity education. This session will discuss the role critical race theory has played in recent library challenges and censorship legislation, including what it is and how the term is being coopted by different groups.
Marketing Your Small Library: A Little Investment Can Go a Long Way
Saturday, June 25, 4–5 p.m.
Many small and rural libraries need more patrons, and many of their community members would greatly benefit from their services. But these libraries rarely have communications professionals on staff or a marketing budget. Panelists will talk about why Georgia Public Library Service began offering marketing mini-grants to Georgia's public libraries in 2018 and how this has helped libraries build local marketing capacity and expertise.
Libraries Build Business: Delivering Impactful Programs to Empower Underrepresented Entrepreneurs
Saturday, June 25, 4–5 p.m.
Libraries from ALA's Libraries Build Business cohort will share promising practices and lessons they learned designing and implementing diverse programming for entrepreneurs and aspiring small business owners. Presenters will provide tips for making resources more inclusive, scaling your library's offerings, and engaging partners and stakeholders in this work.
Transformational Capital Campaigns: Maverick Approaches that Lead to Organization-Changing Projects
Sunday, June 26, 9–10 a.m.
Even in contentious times, public libraries are conducting successful capital campaigns. A panel will share how libraries have developed successful capital campaigns to spark community interest in building and expansion projects and turned residents and businesses into library investors.
Actions Speak Louder than Words: A Step-by-Step Guide to Becoming an Inclusive Workplace
Sunday, June 26, 9–10 a.m.
Equity, diversity, and inclusion (EDI) consultant Deanna Singh will share Actions Speak Louder, a blueprint for leaders and teams to look at their surroundings with new eyes, get out of their own way, and turn their energy into a concrete plan. The session will cover how to design inclusive policies, from writing job ads to conducting performance reviews.
Deaf Culture: A Library Strategy for Inclusive Deaf Community Engagement
Sunday, June 26, 11 a.m.–noon
Underserved and unserved Deaf communities frequently don't have access to a public library or aren't aware of existing services that would meet their information needs. This panel will share how libraries and other organizations can leverage programming to break down barriers of misunderstanding and open up opportunities for organizations and patrons.
The Value of Manga in School Libraries
Sunday, June 26, 1–2 p.m.
A panel of school librarians with expertise curating manga will discuss the value of the genre in school libraries. Presenters will cover the titles librarians should buy, collection development resources, and the literacy impact of manga collections.
The First Statewide, Library-Led Telehealth Initiative in the First State
Sunday, June 26, 1–2 p.m.
Delaware is facing both a health care and an internet access crisis. Delaware libraries are trying to solve both by setting up telehealth booths statewide, leveraging their reputation as a safe space in the community and their high-speed internet infrastructure. Currently installed in three public libraries, the telehealth kiosk program is expected to expand to nine additional sites in 2022, and patrons may eventually use the soundproof booths for other social services, such as legal matters, immigration help, or job interviews.
Mentorship for All: Creating a Statewide Mentoring Program
Monday, June 27, 9–10 a.m.
Panelists will share a pilot project in Colorado that has created a statewide mentorship project for library staffers. The project was founded with a commitment to increasing diversity in library leadership and empowering library workers, administrators, and information professionals from underserved groups to connect with one another and share knowledge and experience for career growth.
Conversational AI, Curbside, and Chatbots: How Listening to Patrons Set KCLS Up for Success
Monday, June 27, 2:30–3:30 p.m.
In 2019, King County (Wash.) Library System won a grant to explore conversational artificial intelligence. Patron feedback was used to launch the myLIBRO app. Library representatives will share what they learned about account integration, pivoting to curbside service, and continued AI exploration with voice assistants and chatbots.
Division presidents' programs
ALA's division presidents, round table chairs, and affiliate leaders will host interesting speakers and examine important topics. Check the Annual Conference Schedule for dates, times, and additional listings.
NMRT President's Program: Finding Your Way in Library Land
Saturday, June 25, 11 a.m.–noon
Finding your professional path and people can be a challenging—and even lonely—experience. New Members Round Table President Dani Cook will lead a panel that will discuss journeys to professional belonging.
ACRL President's Program: Connect, Collaborate, Cooperate, Commit
Saturday, June 25, 1:30–3 p.m.
This session, hosted by the Association of College and Research Libraries, will teach attendees how to become better leaders in their institutions and how to better prepare students to become informed citizens through digital literacy programs. Presenters will show how the 21st-century skills framework helps create socially mobile, civically responsible innovators.
GameRT President's Program: Gamers of the Library World, Unite!
Saturday, June 25, 2–3:30 p.m.
The Games and Gaming Round Table will mark its 10th anniversary with current and former board members looking at the round table's history and its future. The session will include a discussion on games collection development, a hands-on collection-processing challenge, and resources on developing games programming. Attendees will have a chance to win a door prize.
Diversity in Adult Books: What Steps Are Libraries Taking to Provide a Wider Variety of Material?
Saturday, June 25, 2:30–3:30 p.m.
The Ethnic and Multicultural Information Exchange Round Table (EMIERT) asks the question: What procedures are libraries implementing to make sure that diverse books are provided to users? In this chair's program, EMIERT will look into partnerships with diverse publishers, selection team qualifications, and programming supporting diverse books.
IRRT Chair's Program: Global Libraries as Agents of Leadership in Our Post-Pandemic World
Sunday, June 26, 1–2:30 p.m.
The past year has demonstrated the essential role of libraries in leading change and building on innovation to respond to needs within their communities. At this International Relations Round Table program, panelists representing libraries from around the world will share their experiences advocating for policy changes and acting as agents of social justice.
UFL President's Program
Sunday, June 26, 2–3 p.m.
Some public libraries have recently faced trustee candidates who oppose tenets of librarianship such as intellectual freedom or community service. This session from United for Libraries will focus on preparedness strategies, community building, and creating strong policies related to programming, budgeting, and services that can help protect a library and board from finding itself in a position where a board member's ideologies oppose core library values.
GNCRT President's Program: Introducing New Voices
Sunday, June 26, 2–3 p.m.
While comics and graphic novels are now generally accepted in libraries, the work of librarians to promote this medium is far from complete. This year's Graphic Novels and Comics Round Table president's program will spotlight diverse voices in comics advocacy and offer viewpoints from various areas of expertise to explore how collaboration can continue the current momentum.
LRRT Chair's Program: Research Forum and Awards Presentation
Sunday, June 26, 2:30–4 p.m.
The Library Research Round Table will present a forum featuring three presentations exploring the topics of bilingual public librarian discourse, librarians' work with families experiencing homelessness, and archivists' need for a new national finding aid platform. Winners of the Jesse H. Shera Awards for Dissertation and Published Research will also be recognized.
YALSA President's Program
Monday, June 27, 10:30–11:30 a.m.
YALSA President Kelly Czarnecki will share the highlights of her presidential theme: giving library workers tools to rebuild youth social capital and honoring collective care. Czarnecki will highlight how these themes support the new YALSA strategic plan. Members of the YALSA Presidential Task Force will participate in a panel discussion, during which attendees will be invited to crowdsource ideas on programming for teens that build social capital.
ALSC President's Program: Boundaries Be Gone! Using Stories to Intersect and Connect
Monday, June 27, 1–2:30 p.m.
Authors, illustrators, and librarians create and maintain a strong bond between the literary experience and children's lives. The universality of storytelling connects children with each other. But sometimes we must break the barriers that divide us and reach out to connect. Speakers at this Association for Library Service to Children program will address how they dismantle boundaries and use specific skills to promote connection.
RMRT Chair's Program with Pulitzer Prize Winner Debby Applegate
Monday, June 27, 4–5 p.m.
The Retired Members Round Table will welcome historian Debby Applegate, who will speak about her new book, Madam: The Biography of Polly Adler, Icon of the Jazz Age.
Other highlights
ALA Trivia Championship
Saturday, June 25, 5–7 p.m.
Compete for the title of Reference Champions of America in a team-based trivia challenge sponsored by GameRT, RUSA, and NMRT. Tickets are $10.
The Laugh's On Us
Saturday, June 25, 5:30–7:30 p.m.
UFL spokesperson Paula Poundstone and several humor writers and comedians will entertain at this annual wine-and-cheese event. A book signing will follow, with free copies for attendees, subject to availability. Tickets are $55 in advance for UFL members, $60 in advance for non-UFL members, and $65 onsite.
Government Documents Round Table 50th Anniversary Celebration
Sunday, June 26, 6–8 p.m.
Celebrate the 50th anniversary of the Government Documents Round Table at the George Washington Masonic National Memorial in Alexandria, Virginia. Space is limited and registration is required at bit.ly/ALA-GODORT2022.
International Librarians Reception
Monday, June 27, 5–7 p.m.
Welcome and connect with librarians from around the world. ALA President Patricia "Patty" M. Wong will announce recipients of the ALA Presidential Citation for Innovative International Projects at this event. International librarians registered for the full conference will receive one complimentary ticket. Tickets are $40 and will be sold in the convention center but not at the reception site.
ALA President Inaugural Luncheon
Tuesday, June 28, 12:30–3 p.m.
Outgoing ALA President Wong will honor incoming ALA President Lessa Kanani'opua Pelayo-Lozada and the new division presidents. The inaugural luncheon immediately follows the Closing General Session and includes food and entertainment. Tickets are $50.
For an up-to-date list of dates and times, please see the Annual Conference Scheduler.
---
ALA Governance
Friday, June 24
ALA Executive Board Meeting I, 9 a.m.–noon
ALA Joint Budget Analysis Review/Finance and Audit Committee, 12:30–3:30 p.m.
Saturday, June 25
ALA Council Orientation, 9–10 a.m.
Joint ALA Information Session and Membership Meeting, 10–11:30 a.m.
ALA Council I, 2:30–5 p.m.
Sunday, June 26
ALA Council II, 9–11:30 a.m.
Planning and Budget Assembly/ Division Leadership Meeting, 1–3 p.m.
Monday, June 27
ALA Council III, 9–11:30 a.m.
ALA Executive Board II, 1–4 p.m.
ALA-APA Board of Directors Meeting, 4–4:30 p.m.
Tuesday, June 28
ALA Executive Board III, 8–10:30 a.m.
The Library Marketplace
Meet with more than 550 exhibitors offering exciting new products, tools, and titles to help serve your organization in the Library Marketplace. Plus, take home armloads of advance reading copies of upcoming books.
The official opening ceremony and ribbon cutting immediately follows the Opening General Session at 5:30 p.m. Friday, June 24, and features a brief welcome by ALA leadership and local dignitaries. The reception includes food, drink, and entertainment.
Nine live stages—including the PopTop Stage, TechTalk Stage, Diversity in Publishing Stage, Book Buzz Theater, and Graphic Novel and Gaming Stage—will host more than 80 presentations. The Library Marketplace will also feature the Diversity in Publishing Pavilion, Sound Garden Pavilion, Author Autograph Area, and more.
Bonus Showcases offer attendees an opportunity to check out multimedia resources. The Festival of Shorts features curated short films and trailers of upcoming movie and book launches; the Live from the 25 Podcast Showcase highlights technology, publishing, and emerging authors; and the Diversity in Publishing Showcase offers hundreds of diverse titles from across the publishing landscape.
Exhibit Hall Hours
Friday, June 24: 5:30 p.m.–7 p.m.
Saturday, June 25: 9 a.m.–5 p.m.
Sunday, June 26: 9 a.m.–5 p.m.
Monday, June 27: 9 a.m.–2 p.m.
ALA Store
Located in the exhibit hall at booth #1833, the ALA Store will offer a wide range of promotional, continuing education, professional development, and gift items. Shoppers will get free shipping on all book orders.
A pop-up mini-store will also operate near the registration area 9:30 a.m–2:30 p.m. Friday, June 24. The pop-up will have sample conference T-shirts in a variety of sizes that can be ordered at bit.ly/GraphicsGiftShop.
Conference Health Protocols
ALA is actively tracking news regarding COVID-19 and its variants, and will follow applicable federal, state, and local laws. See the latest updates at bit.ly/AL-annual22-covid.
Conference registrants will be required to show proof of COVID-19 vaccination prior to traveling to Washington, D.C., and masks will be required at all ALA events and ALA-contracted venues. This includes but is not limited to: meetings in hotels, the convention center, the exhibit floor, and shuttle buses, regardless of whether it is required by law at the time of the conference.
Attendees are asked to minimize person-to-person contact and socially distance, wear a face mask even when not at official ALA events, wash hands frequently, and use hand sanitizer. Registrants should not attend the conference if they have been exposed to, have tested positive for, or have experienced symptoms of COVID-19 within 14 days prior to the event. Those who experience symptoms or test positive for COVID- 19 during the conference or in the 14 days following should contact [email protected]. This information will be used to inform other attendees of the possibility of exposure (personal information will be kept strictly confidential).
As of press time, the District of Columbia requires masks in public libraries.
Accessibility
ALA strives to ensure the conference experience is pleasant and accessible for all. All sessions will be captioned, and American Sign Language interpretation will be available for all mainstage sessions and other programs at the request of attendees.
Sustainability
ALA is committed to fighting climate change by offsetting carbon emissions caused by the increased use of technology. Annual Conference registrants may donate to this effort, supporting our preferred provider Native Energy, an organization helping to build farmer-owned and community-based projects in Native American communities.